Dr. EDWARD D. MICHEL MD, FAAP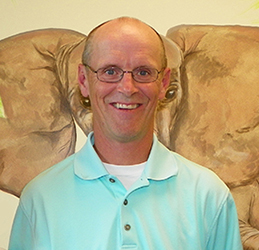 Dr.Michel and his wife MaryBeth live in the Gainesville/Haymarket area with their three sons and new daughter.
Dr.Michel grew up in Newark, DE and West Chester, PA where he graduated from high school as his senior class president. Dr.Michel did his undergraduate work at Boston University and The Australian National University before receiving his BS in pre-med with a business minor from Pennsylvania State University. After Graduating with honors from Temple University School of Medicine, he completed a three year residency program at The Children's Hospital of Pittsburgh; Upon completion of his residency, Dr.Michel joined the National Health Service Core and spent three years as a primary care pediatrician in a medically underserved community in Phoenix, Arizona. After getting married he and his wife returned to the east coast and Dr. Michel worked as a pediatric clinical instructor for a family practice residency and also as a private practitioner in a large nine doctor practice in Pennsylvania. Eventually he moved to Virginia to work with a close friend at South Riding Pediatrics where he spent three great years prior to starting Haymarket Pediatrics in 2003. Dr. Michel's varied clinical experience as well as his experience as a father have helped mold him into a caring, dedicated pediatrician. Dr.Michel is a fellow of the American Academy of Pediatrics and is board certified. He was also listed in the February 2007 Northern Virginia Magazine as one of the 6 top pediatric doctors in the Northern Virginia, metro DC area.
 DR. ELIZABETH BAUER MD, FAAP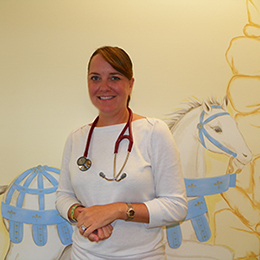 Dr.Bauer grew up in York, PA and then attended Franklin and Marshall College where she received her Bachelor's in Psychology. After college she lived in Boston and worked in sales and marketing. After two years in sales and marketing she decided she wanted a career change and completed her pre-med, post baccalaureate at the University of Pennsylvania. She went on to receive her MD from Thomas Jefferson Medical School in Philadelphia. After med school she completed her Pediatric residency at Fairfax Children's Hospital. Upon her completion, she joined Haymarket Pediatrics in July of 2005. Dr.Bauer is a fellow of the American Academy of Pediatrics and is board certified. She lives in Haymarket with her husband Brad and two daughters.
DR. JULIA KRULLA MD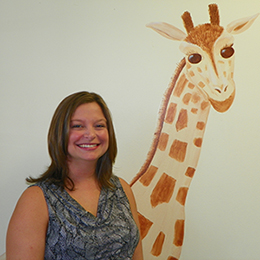 Dr.Krulla grew up in West Chester, PA, graduated from Villa Maria Academy in Malvern, PA and then moved to Philadelphia for the remainder of her education. She attended the University of Pennsylvania where she earned her BA in Biological Basis of Behavior with a minor in Fine Arts. She then went on to attend Temple University, School of Medicine where she was inducted into the Medical Honor Society. She then moved to Arlington, VA to complete her pediatric residency at Children's National Medical Center, and fell in love with Northern Virginia. Soon after the completion of her residency, she moved to South Riding, VA and joined Haymarket Pediatrics. Dr. Krulla is a fellow of the American Academy of Pediatrics and is board certified.She enjoys skiing, camping, tending to her many houseplants, maintaining her freshwater aquarium and creating culinary masterpieces for her husband, Rhett.
SHANNON CHASE, FNP-BC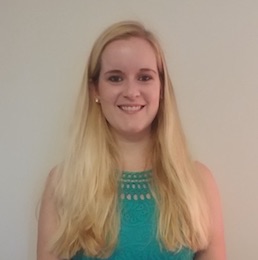 Shannon grew up in the Gainesville/ Haymarket area and graduated from Battlefield High School in 2009. She obtained her Bachelor of Science in Nursing from James Madison University in 2013. While attending JMU, she volunteered at Harrisonburg Rescue Squad as an EMT. After graduation, Shannon worked as a nurse and member of the flight transport team in the level 3 Neonatal Intensive Care Unit at Georgetown University Hospital for 3 years. After she started graduate school, Shannon has been working here at Haymarket Pediatrics part time. She graduated this past May with a Masters of Nursing from George Mason University. Shannon is board certified thru ANCC as a Family Nurse Practitioner.
Shannon is married to her husband, Cory and just celebrated their 1 year anniversary. They enjoy cooking, hiking, and travelling together. She is very excited to continue her career at Haymarket Pediatrics and work with children.